Votive relief stele to Apollo and Cybele
Relief, Marvel (80 x 39.5 cm)
120 B.C., approximately
In the scene below a girl dances to the music of two aulos-players. On the right, slaves draw wine from vases for the drinking party (symposium) pictured above.
Greece
Location: Greece, Athens, National Archaeological Museum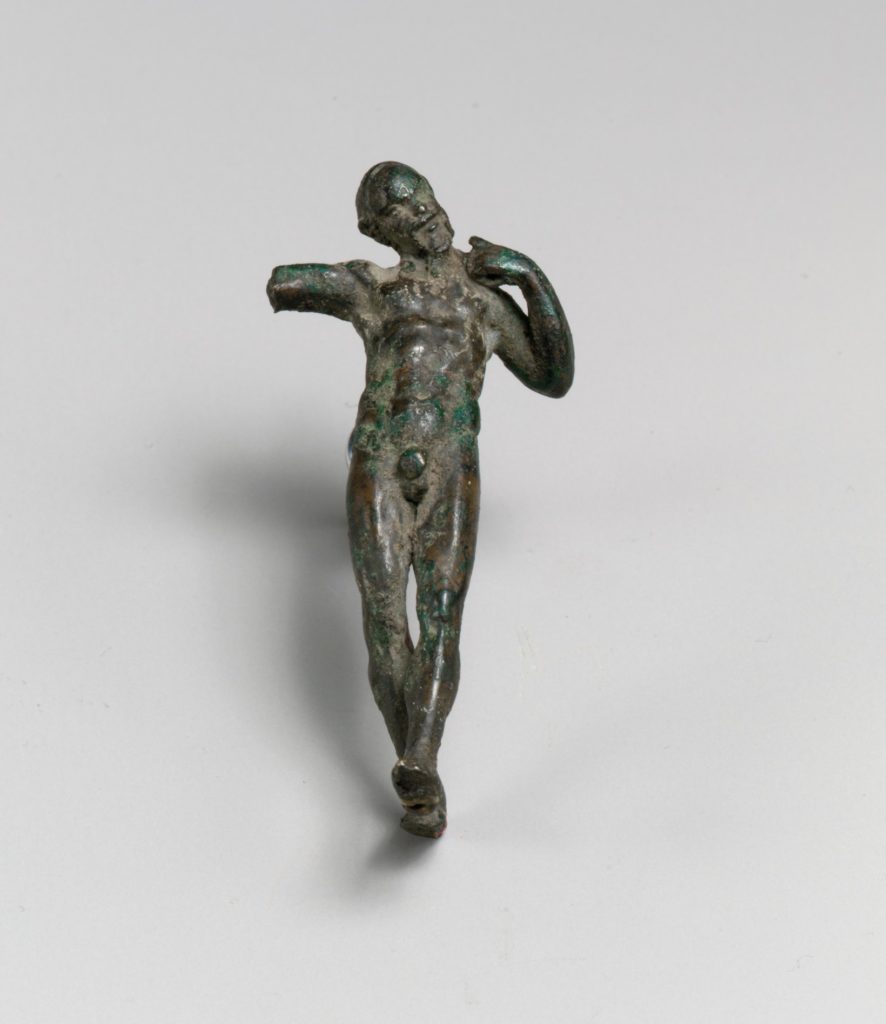 Bronze statuette of a satyr dancing. Hellenistic Greek, 2nd century B.C.
Sculpture, statuette, bronze
6.6 cm height
150 B.C.  Approximately
Location: U.S.A., New York, Metropolitan Museum, 09.221.23
Similar to the statuette in the National Museum of Naples. The spirit of mirth is admirably represented in the laughing face.
Ancient Greece